Aphrodisiac Pickled Confinement Restraint Squirting Acme For My Beloved Sister ... Immediately Accepting The Extreme Piston Of An Unequaled Father Immediately Zubo Substitute Meat Urinal Shoko Takahashi (Blu-ray Disc)
Japanese title:
媚薬漬け監禁拘束潮吹きアクメ 愛する妹のために…絶倫オヤジの激ピストンをいつでも受け入れる即ズボ身代わり肉便器 高橋しょう子 (ブルーレイディスク)
Catalog number:
MIDV-023
Medium:
Blu-ray (Also available on DVD)
Release date:
2022-01-04
Runtime:
120 min.
Maker:
MOODYZ
Cast:
Takahashi Shouko


Buy on Amazon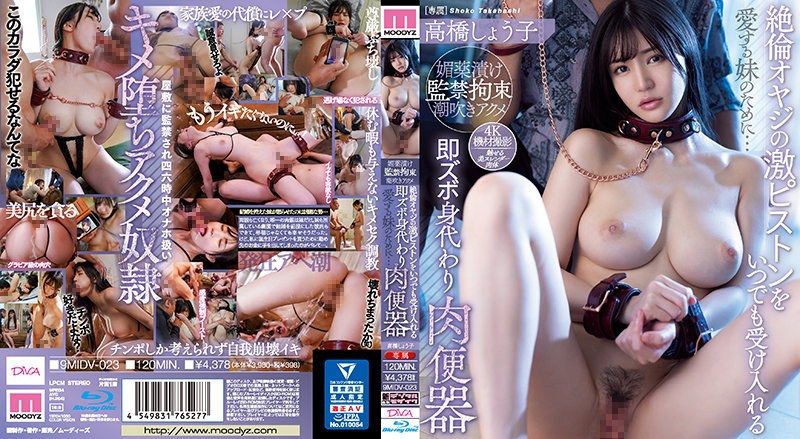 Japanese version
JAV Adult Guide: Japanese Adult Entertainment since 2019
All trademarks, logos and images mentioned and displayed here are registered by their owners and are used only as reference or quote.