The Best Mistress Swamp Yua Mikami Has An Ideal Relationship Only For Sex That Does Not Interfere With Work Or Home. (Blu-ray Disc)
Japanese title:
最高の愛人沼 仕事にも家庭にも干渉してこない、セックスだけの理想関係を三上悠亜と…。 (ブルーレイディスク)
Catalog number:
SSIS-338
Medium:
Blu-ray (Also available on DVD)
Release date:
2022-03-08
Runtime:
150 min.
Maker:
S1 NO.1 Style
Cast:
Mikami Yua


Buy on Amazon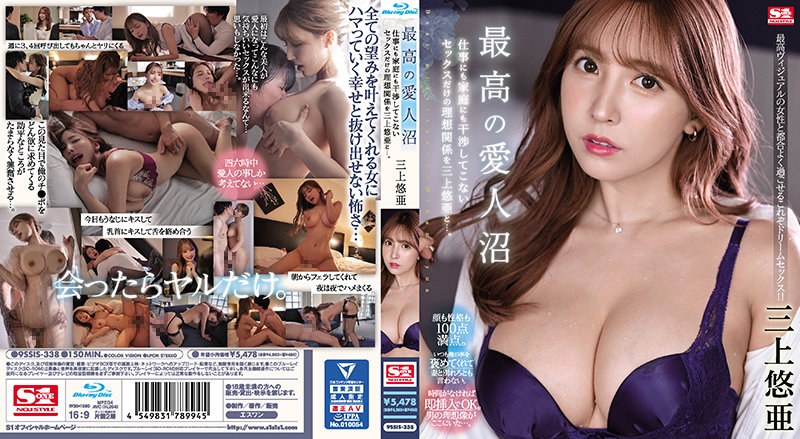 Japanese version
JAV Adult Guide: Japanese Adult Entertainment since 2019
All trademarks, logos and images mentioned and displayed here are registered by their owners and are used only as reference or quote.