I Want To Be Caught In Such Huge Breasts ... A Man Can't Stand The Fucking. Aika Yumeno, A Boobs Bitch Who Makes Ji ● Po A Trottro
Japanese title:
こんな爆乳に挟まれたい…男はそのパイズリに我慢できない。チ●ポをトロットロにするおっぱいビッチ 夢乃あいか
Catalog number:
SSIS-407
Medium:
DVD
Release date:
2022-05-24
Runtime:
120 min.
Maker:
S1 NO.1 Style
Cast:
Yumeno Aika


Buy on Amazon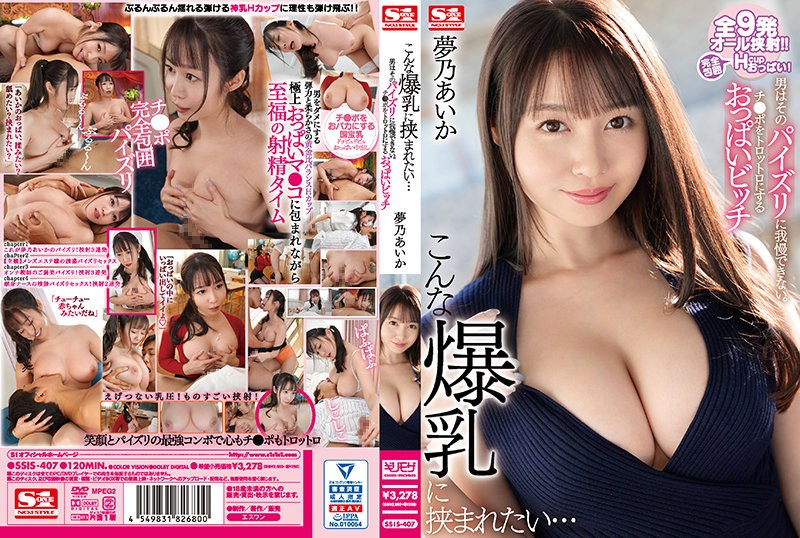 Japanese version
JAV Adult Guide: Japanese Adult Entertainment since 2019
All trademarks, logos and images mentioned and displayed here are registered by their owners and are used only as reference or quote.