Eh! I Want To Fuck My Sister! ! ? While Her Parents Are Absent, A Busty Older Sister Who Truly Received The Provocation Of Her Unequaled Premature Ejaculation Brother Who Asked For A Cock Non
Japanese title:
えっ!お姉さんとヤリたいの!!? 両親の不在中チ○ポビンビンでお願いしてくる絶倫早漏弟の挑発を真に受けた巨乳お姉さん 中出ししてないフリして暴走ピストン 小花のん
Catalog number:
HMN-383
Medium:
DVD
Release date:
2023-05-16
Runtime:
150 min.
Maker:
Honnaka
Cast:
Kohana Non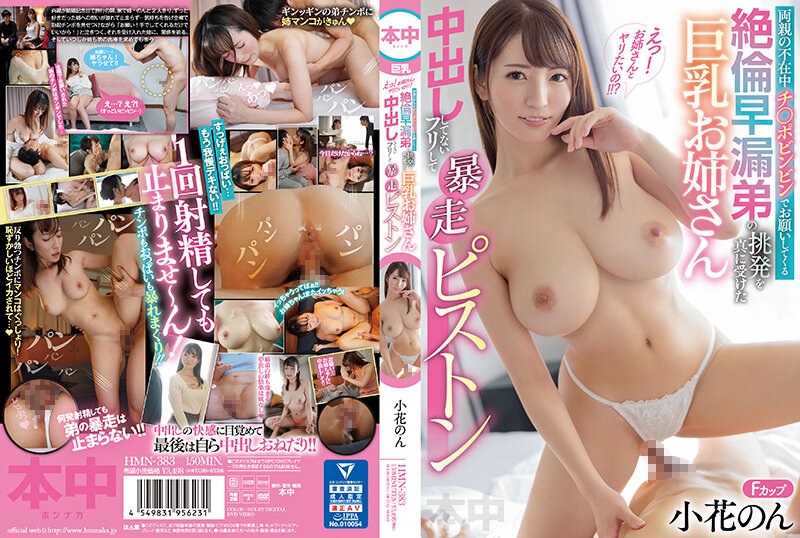 Japanese version
JAV Adult Guide: Japanese Adult Entertainment since 2019
All trademarks, logos and images mentioned and displayed here are registered by their owners and are used only as reference or quote.