I Suck Jubojubo The Kussaichi ○ Port On The Wanted Cum!Rina Is Plentiful!The Zuppori To Kuchma Co ○!BEST8 Hours Thick Demon Blowjob Dirty Slut Us! !
Japanese title:
ザーメン欲しさにくっさいチ○ポをジュボジュボしゃぶる!淫語たっぷり!口マ○コにずっぽり!ドスケベ痴女達の濃厚鬼フェラチオBEST8時間!!
Catalog number:
IDBD-535
Medium:
DVD
Release date:
2014-05-19
Runtime:
480 min.
Maker:
IDEA POCKET
Cast:
Fuyutsuki Kaede, Fyutsuki Kaede, Haneda Ai, Hatsune Minori, Kishi Aino, Kizaki Jessica, Nozomi Mayu, Rio, Risa Kasumi, Satomi Yuria, Shibasaki Erika, Yu Namiki, 初音みのり, 希美まゆ, 柚木ティナ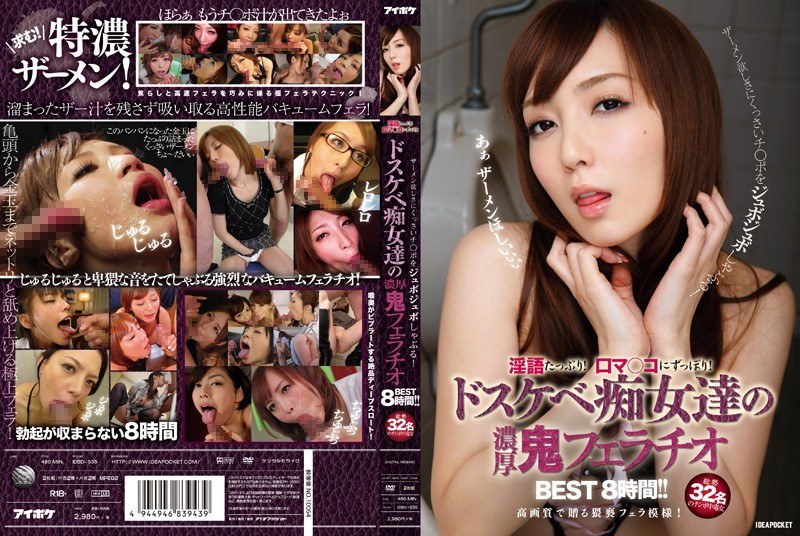 Japanese version
JAV Adult Guide: Japanese Adult Entertainment since 2019
All trademarks, logos and images mentioned and displayed here are registered by their owners and are used only as reference or quote.