The Temperamental Habits And Sober Glasses Female College Student Is A Perverted Slut De M "Is It Strange That I'm A Girl Who Fucked A Reverse Pick-Up And Made Her Boyfriend Dress Up As A Woman And Develop A Female Orgasm?"
Japanese title:
性癖あたおか地味メガネ女子大生は拗れた痴女ドM 「逆ナンした女子●生に犯●れ、彼氏に女装させてメスイキ開発する私って変ですか?」
Catalog number:
USAG-054
Medium:
DVD
Release date:
2023-05-23
Runtime:
160 min.
Cast:
Honoka Airi, Konno Miina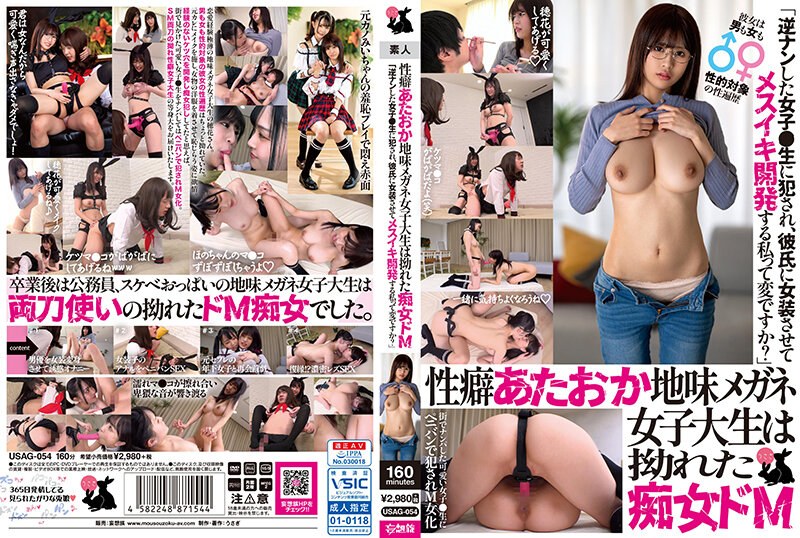 Japanese version
JAV Adult Guide: Japanese Adult Entertainment since 2019
All trademarks, logos and images mentioned and displayed here are registered by their owners and are used only as reference or quote.