Faithful Live-action Version Of A Popular Doujin Who Obscenely Portrays A Beautiful Bride Who Is Dominated By Her Father-in-law's Lewd Techniques! ! Original: Mercury Thunder, Old Drill Soldier Live-action Original Wet Scale Shameful Intercourse Is Also Added! ! Mao Kurata
Japanese title:
義父の淫技に支配される美嫁の痴態を卑猥に描いた人気同人が忠実実写化!! 原作:雷酸水銀 老練兵 実写オリジナル濡れスケ羞恥性交も追加収録!! 倉多まお
Catalog number:
URE-094
Medium:
DVD (Also available on Blu-ray)
Release date:
2023-05-23
Runtime:
120 min.
Maker:
Madonna
Cast:
Mao Kurata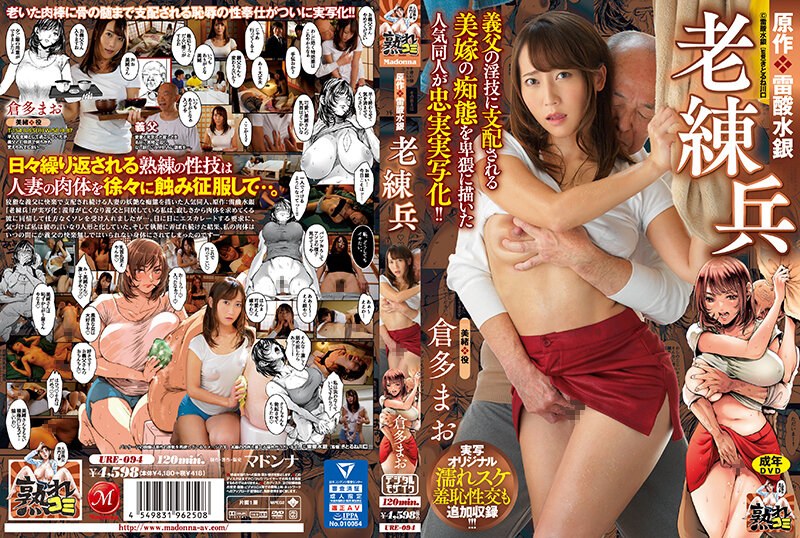 Japanese version
JAV Adult Guide: Japanese Adult Entertainment since 2019
All trademarks, logos and images mentioned and displayed here are registered by their owners and are used only as reference or quote.