Want You To Smile And Have Fun Sucking! ! A Girl's Fellatio Drowning In A Cock While Making Eye Contact
Japanese title:
笑顔で楽しくしゃぶってほしい!! 目と目を合わせながらち○ぽに溺れる女の子のフェラチオ
Catalog number:
OKAX-908
Medium:
DVD
Release date:
2023-05-23
Runtime:
240 min.
Maker:
K.M.Produce
Cast:
Chiba Yuuka, Kawana Ai, Maeda Ako, Mamiya Aya, Miho Yui, Miyazawa Chiharu, Nakazawa Momoka, Natsuhara Yui, Natsuki Noa, Suzuka Kurumi, Wakatsuki Maria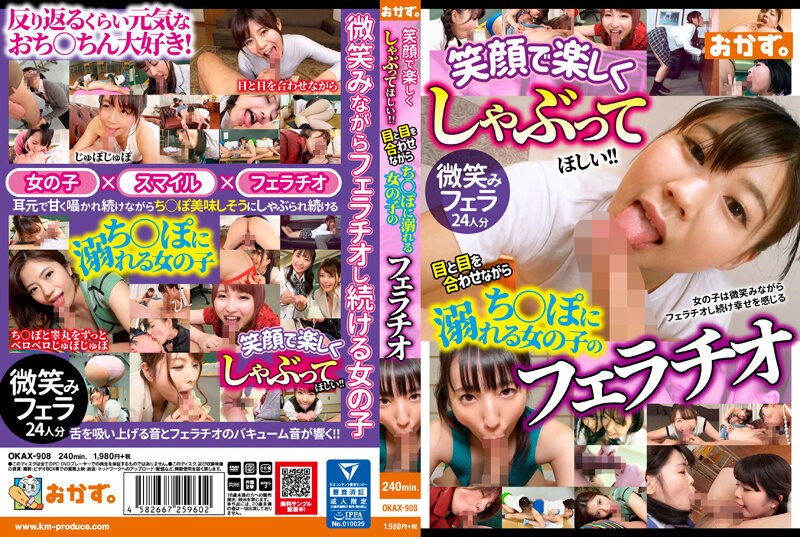 Japanese version
JAV Adult Guide: Japanese Adult Entertainment since 2019
All trademarks, logos and images mentioned and displayed here are registered by their owners and are used only as reference or quote.