50's And 40's Perverted Mature Woman's Raw Sex 5 Hours 10 Minutes Double Penetration Sex With 9 Dicks And Assholes Shaving Creampie And Anal Creampie Sex Documentary!
Japanese title:
五十路四十路 変態熟女の生セックス5時間10分 アソコとアナル9人の2穴性交 剃毛中出しとアナル中出し性行為ドキュメント!
Catalog number:
NASH-890
Medium:
DVD
Release date:
2023-05-23
Runtime:
310 min.
Cast: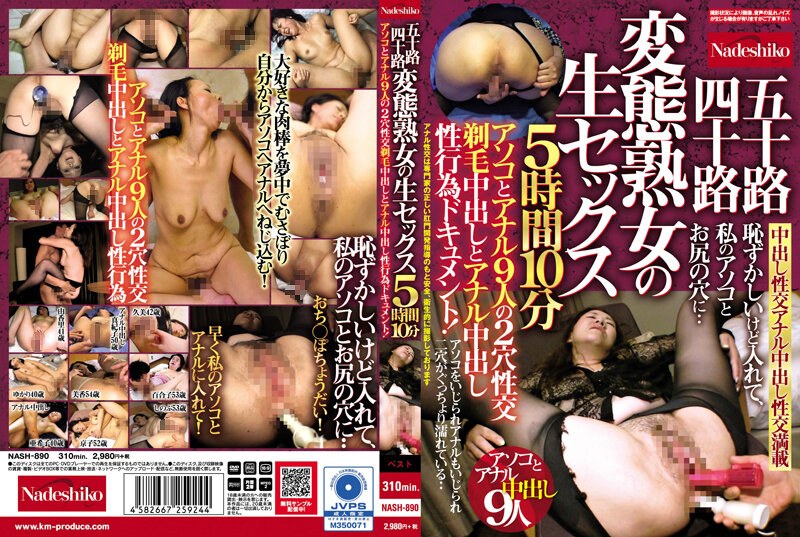 Japanese version
JAV Adult Guide: Japanese Adult Entertainment since 2019
All trademarks, logos and images mentioned and displayed here are registered by their owners and are used only as reference or quote.