"I'm Going Shopping For Dinner..." Where The Hell Is My Wife Who Left Home... 330 Minutes 11 Shots Wearing A T-back Of Game Underwear And Ending Up With A Big Cock! !
Japanese title:
「夕食の買い物に行ってくる…」と家を出た妻は一体どこに…勝負下着のTバックを履いてデカチンにイキ果てる330分11発射!!
Catalog number:
KBTK-005
Medium:
DVD
Release date:
2023-05-23
Runtime:
330 min.
Cast:
Hironaka Yuu, Mio Megu, Morinichi Hinako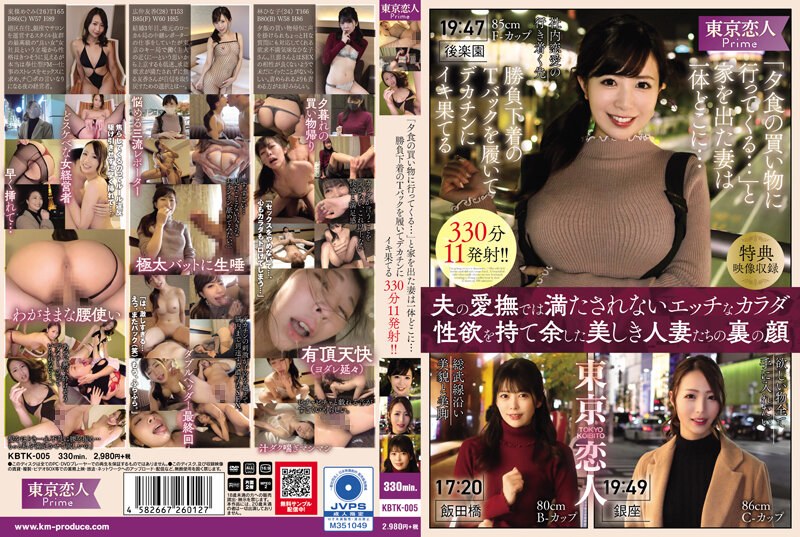 Japanese version
JAV Adult Guide: Japanese Adult Entertainment since 2019
All trademarks, logos and images mentioned and displayed here are registered by their owners and are used only as reference or quote.