Lewd Thighjob That Makes You Want To Pinch (3) 5 Lewd Miniskirt Sluts With Voluptuous Bodies!
Japanese title:
挟みたくなるなるすけべな太ももコキ(3) ムチムチボディの5人の淫乱ミニスカ痴女!
Catalog number:
KATU-115
Medium:
DVD
Release date:
2023-05-23
Runtime:
180 min.
Cast:
Arioka Miu, Oshikawa Yuuri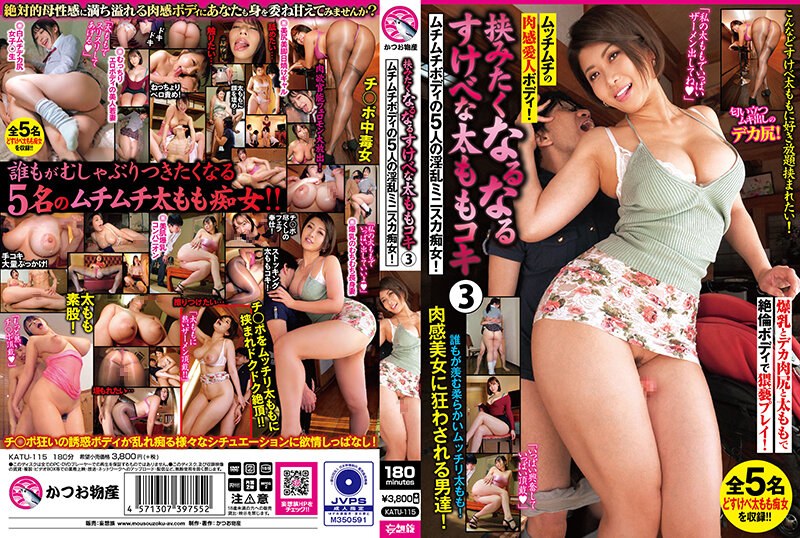 Japanese version
JAV Adult Guide: Japanese Adult Entertainment since 2019
All trademarks, logos and images mentioned and displayed here are registered by their owners and are used only as reference or quote.