I Can't Tell My Wife Even If My Mouth Is Torn, I Can't Believe I Got My Mother-in-law Pregnant. -I Lost Myself In A Hot Spring Trip For 2 Days And 1 Night. - Shinoda Yu
Japanese title:
妻には口が裂けても言えません、義母さんを孕ませてしまったなんて…。-1泊2日の温泉旅行で、我を忘れて中出ししまくった僕。- 篠田ゆう
Catalog number:
JUQ-250
Medium:
DVD
Release date:
2023-05-23
Runtime:
140 min.
Maker:
Madonna
Cast:
Yu Shinoda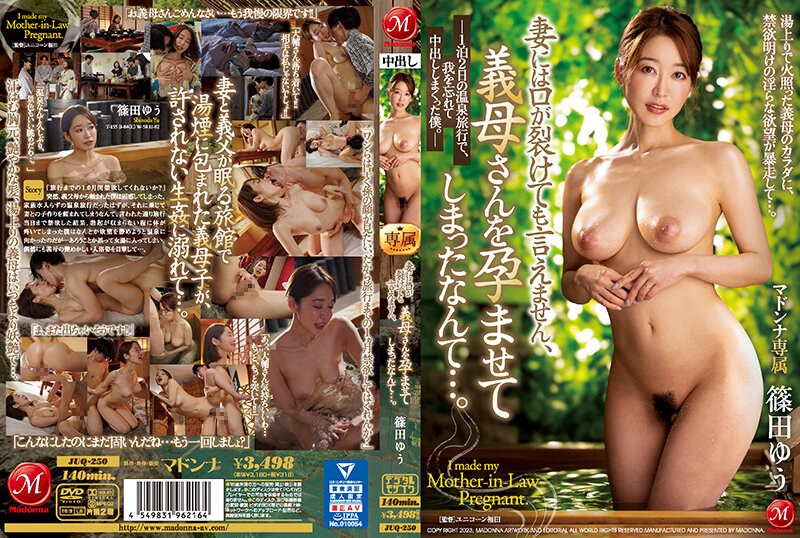 Japanese version
JAV Adult Guide: Japanese Adult Entertainment since 2019
All trademarks, logos and images mentioned and displayed here are registered by their owners and are used only as reference or quote.