I Don't Know The Real Face, So I'm Super Bold! ? When I Called Two Business Trip Housekeepers To My Home, A Super Erotic Frustrated Masked Housekeeper Came! T-back From Pita Bread! You Can Also See The Cleavage Of The Chest!
Japanese title:
素顔が分からないから超大胆!?自宅に出張家政婦2人呼んだら超エロい欲求不満マスク家政婦さんが来た!ピタパンからはTバック!胸の谷間も丸見え!
Catalog number:
HUNTB-564
Medium:
DVD
Release date:
2023-05-23
Runtime:
120 min.
Cast:
Ayase Himari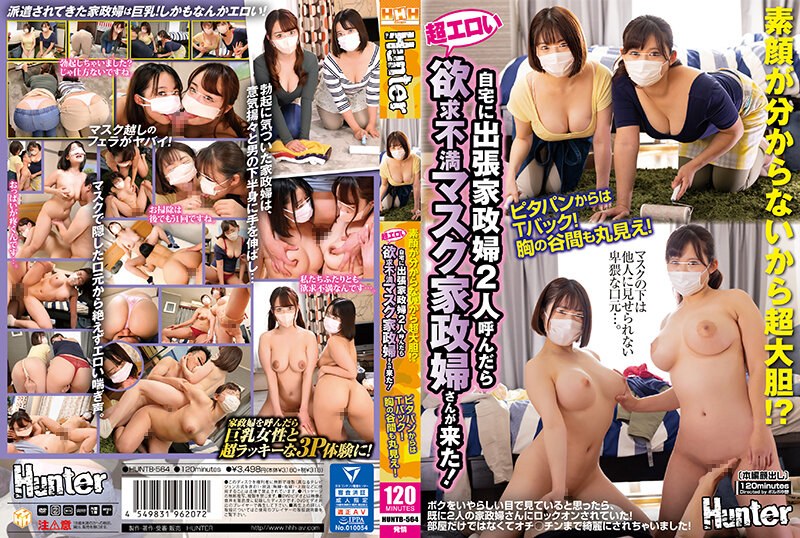 Japanese version
JAV Adult Guide: Japanese Adult Entertainment since 2019
All trademarks, logos and images mentioned and displayed here are registered by their owners and are used only as reference or quote.