Can A Rookie Pastry Chef Become An AV Actress? Actually, I Hate Sweets, But I Like Sex. A Very Amateur Girl Who Wants To Cum Inside Wants To Have Sweet Sex And Makes Her Debut Mai Hirano
Japanese title:
新人 パティシエでもAV女優になれますか?実はスイーツ嫌いだけどSEXは好き。中出し志願のめっちゃ素人娘が甘~いSEXしたくてデビュー 平野真衣
Catalog number:
HMN-382
Medium:
DVD
Release date:
2023-05-23
Runtime:
120 min.
Maker:
Honnaka
Cast:
Osamu Noshin I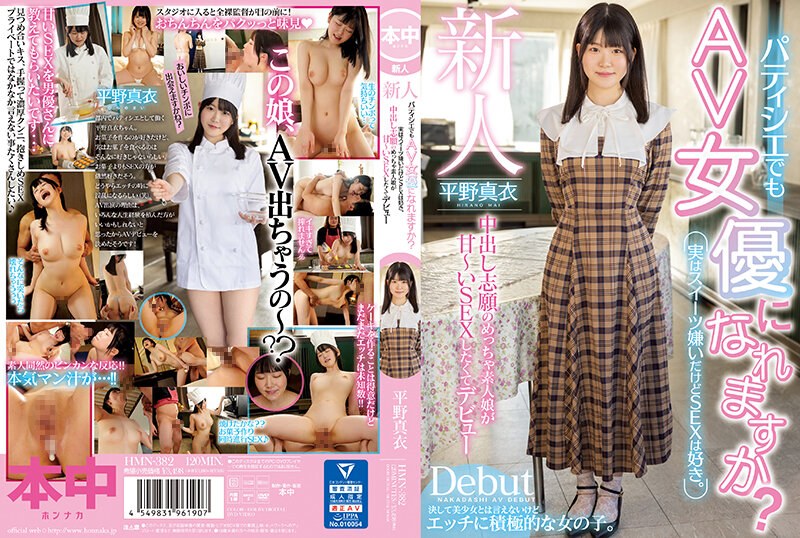 Japanese version
JAV Adult Guide: Japanese Adult Entertainment since 2019
All trademarks, logos and images mentioned and displayed here are registered by their owners and are used only as reference or quote.