"Tomorrow, I'll Throw A Vibrator In Our Homeroom Teacher's Class, So Come See It!"
Japanese title:
「明日、俺らの担任の授業でバイブぶっこんでやるから見にこいよwww!」 授業中も男子生徒に輪●レ×プされる、体育会系新任教師 新海咲
Catalog number:
STARS-839
Medium:
DVD
Release date:
2023-06-22
Runtime:
135 min.
Cast:
Shinkai Emi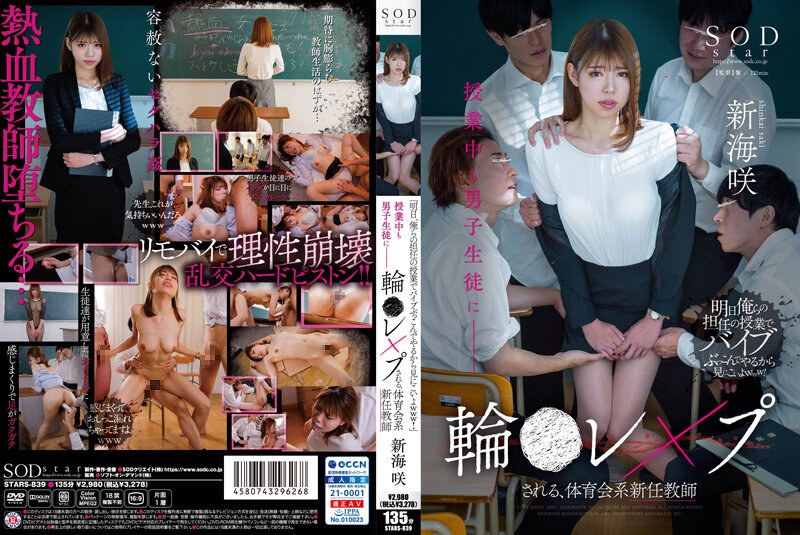 Japanese version
JAV Adult Guide: Japanese Adult Entertainment since 2019
All trademarks, logos and images mentioned and displayed here are registered by their owners and are used only as reference or quote.