First And Last Non-stop Bukkake I Will Bathe In The User's Muddy Sperm With Gratitude For Three Years. Thank You Massive Bukkake 38 Shots! ! Kotoha Nakayama Left The Publicity Department For SOD Female Employees
Japanese title:
最初で最後のノンストップぶっかけ 3年間の感謝を込めてユーザー様のドロドロ精子を浴びます。 ありがとう大量ぶっかけ38発射!! SOD女子社員宣伝部中山琴葉退社
Catalog number:
SDJS-194
Medium:
DVD
Release date:
2023-06-22
Runtime:
150 min.
Cast:
Nakayama Kotoha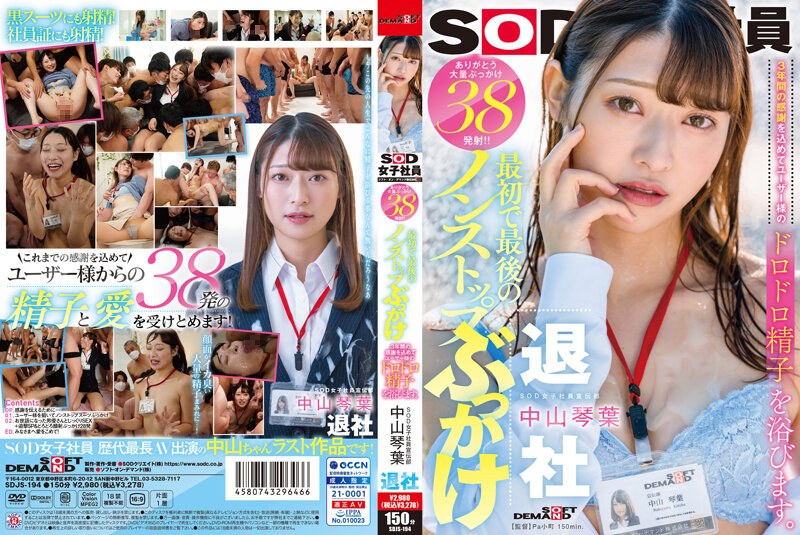 Japanese version
JAV Adult Guide: Japanese Adult Entertainment since 2019
All trademarks, logos and images mentioned and displayed here are registered by their owners and are used only as reference or quote.