A Female College Student Who Came To See The Illuminations During Winter Vacation "Would You Like To Sell Half-Naked Mobiles?" ?
Japanese title:
イルミネーションを見に来ていた冬休み中の女子大生さん 「半裸で移動販売してみませんか?」お客さんにバレないよう10分おきに過激になる下半身イジられミッションに耐えられるか!?
Catalog number:
SDAM-073
Medium:
DVD
Release date:
2023-06-22
Runtime:
190 min.
Cast: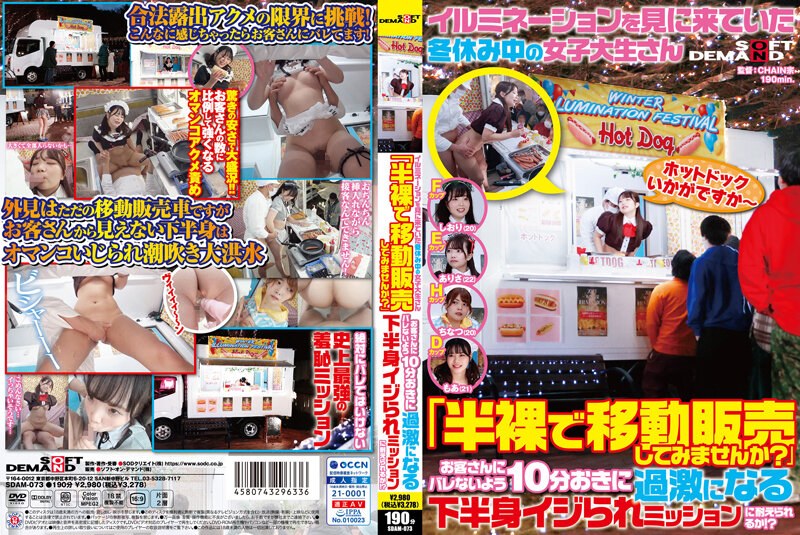 Japanese version
JAV Adult Guide: Japanese Adult Entertainment since 2019
All trademarks, logos and images mentioned and displayed here are registered by their owners and are used only as reference or quote.