# 001 [Strictly Forbidden To Go Too Far! ] This Is It! Are You There! ? Beyond The Limits! A Historical Memorial That Transcends The Boundaries Of Manufacturers! A Large Collection Of 12 Beautiful Girls With Outstanding Erotic Destructive Power From 4 Manufacturers For 480 Minutes! / FALENOGROUP Cross-manufacturer Ultra Best!
Japanese title:
#001【シコすぎ厳禁!】こんなの!ありなんですか!?限界のさらに向こう側へ!メーカーの垣根を超えた歴史的メモリアル!4メーカーからエロ破壊力抜群の美少女12人を480分大収録!/FALENOGROUPメーカー横断ウルトラベストっ!
Catalog number:
S-1
Medium:
DVD
Release date:
2023-06-22
Runtime:
480 min.
Cast: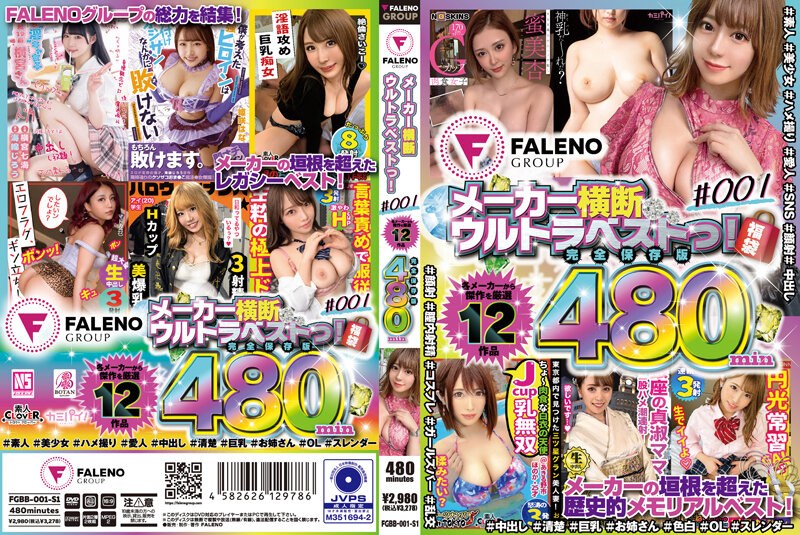 Japanese version
JAV Adult Guide: Japanese Adult Entertainment since 2019
All trademarks, logos and images mentioned and displayed here are registered by their owners and are used only as reference or quote.