When I Heard That The Biological Research Department Was Recruiting Sperm For An Experiment, I Was Hired Immediately And Was Overtaken By A Cute Science Female Member! "Can You Put Out A Little More?"
Japanese title:
生物研究部の実験で精子を募集していると聞いて行ってみたら即採用されて可愛い理系女子部員に抜かれまくり!「もうちょっと出せる?」と研究のため精子が出なくなるまでハメさせられました!
Catalog number:
MFT-005
Medium:
DVD
Release date:
2023-06-22
Runtime:
179 min.
Cast:
Monami Rin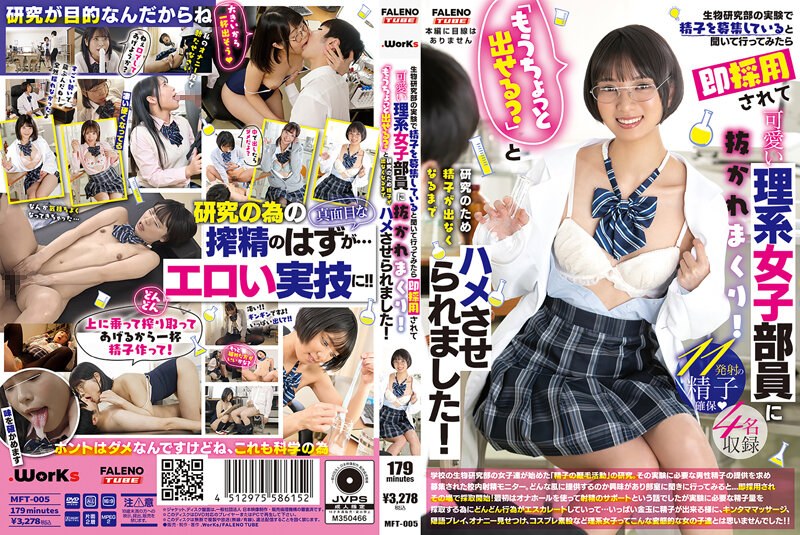 Japanese version
JAV Adult Guide: Japanese Adult Entertainment since 2019
All trademarks, logos and images mentioned and displayed here are registered by their owners and are used only as reference or quote.