A Woman Who Is Usually Serious And Inconspicuous Is A Pervert! Doskebe Vulgar Delusion Does Not Stop! Plain Bitch Girl-Brain Orgasmic Sex Female Fallen! ~02
Japanese title:
普段は真面目で目立たないオンナはど変態!ドスケベお下品妄想が止まらない!地味ビッチ娘~脳イキでキメセク雌堕ち!~02
Catalog number:
ONEX-002
Medium:
DVD
Release date:
2023-07-07
Runtime:
120 min.
Cast: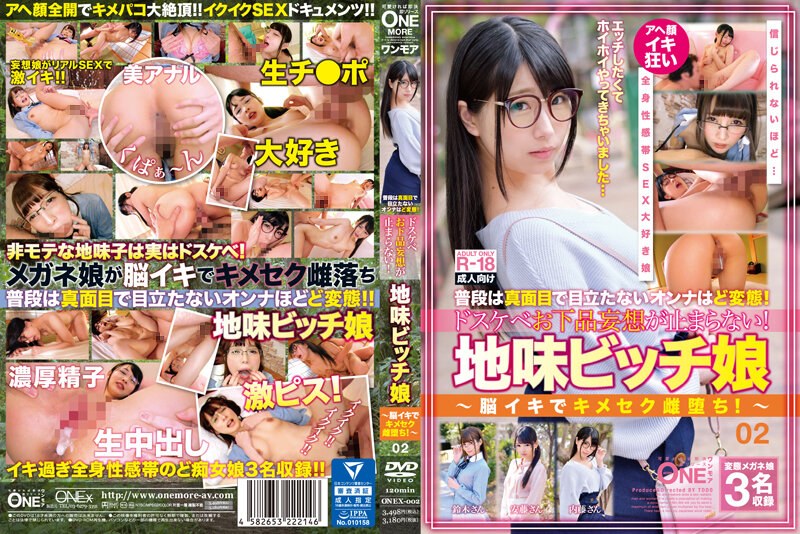 Japanese version
JAV Adult Guide: Japanese Adult Entertainment since 2019
All trademarks, logos and images mentioned and displayed here are registered by their owners and are used only as reference or quote.