Beautiful Ass Creampie VS Facial Cumshot I Want To Impregnate But I Want To Bukkake! If You Like Both, Watch Both! ! A Cloudy Semen Pickled Beauty BEST 8 Hours Who Mercilessly Launches Lost Sperm Into Her Face And Vagina
Japanese title:
美尻中出しVS美顔顔射 孕ませたいがぶっかけたい!どっちも好きなら両方見ろ!!迷える精子を顔にも膣にも無慈悲に発射される白濁ザーメン漬け美女BEST8時間
Catalog number:
DCX-151
Medium:
DVD
Release date:
2023-07-07
Runtime:
480 min.
Cast: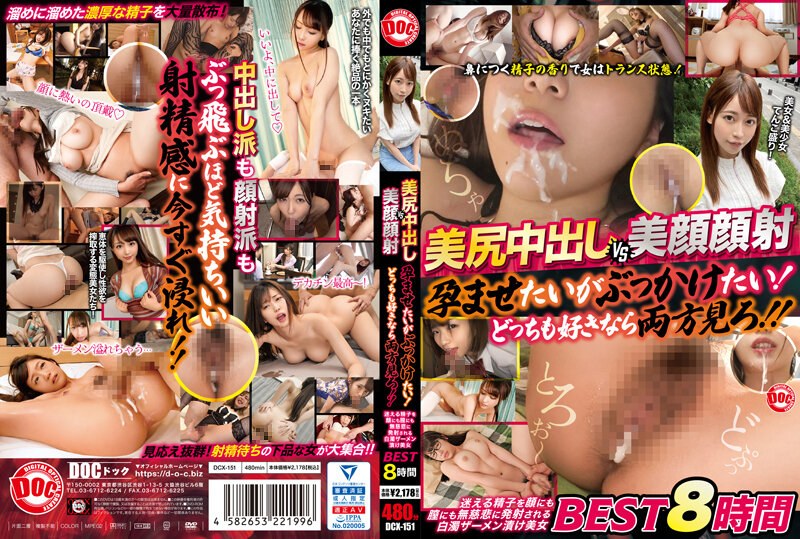 Japanese version
JAV Adult Guide: Japanese Adult Entertainment since 2019
All trademarks, logos and images mentioned and displayed here are registered by their owners and are used only as reference or quote.