When I Visited My Friend's Share House, It Was Full Of Beautiful Older Sisters With No Bra And Big Tits! ? I Was Nervous, But My Older Sister Gently Treated Me And I Got A Full Erection With Her Tits In Full View From Between Her Clothes. I Was Treated Well! !
Japanese title:
友人のシェアハウスに遊びに行ったらノーブラ巨乳の美人のお姉さんだらけだった!?緊張する僕を優しくもてなしてくれるお姉さんの服の間からオッパイ丸見えでフル勃起しちゃった僕のチ○ポも優しく?もてなされちゃいました!!
Catalog number:
SW-904
Medium:
DVD
Release date:
2023-07-06
Runtime:
177 min.
Cast: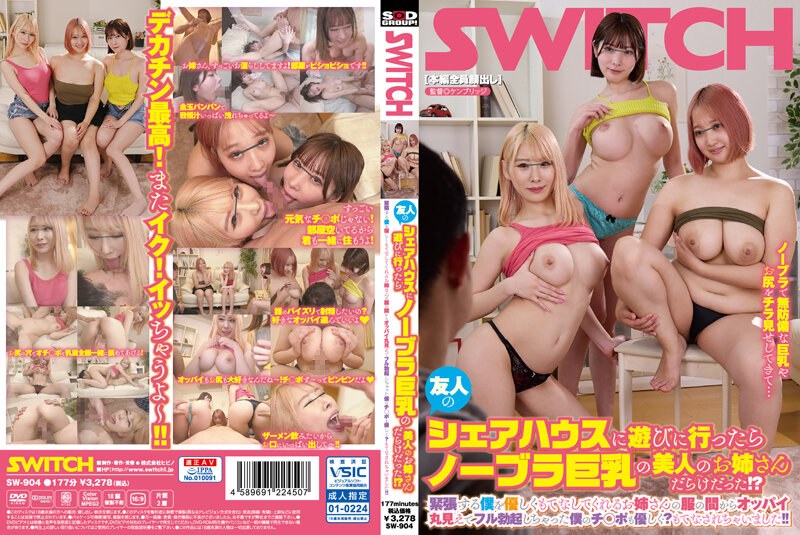 Japanese version
JAV Adult Guide: Japanese Adult Entertainment since 2019
All trademarks, logos and images mentioned and displayed here are registered by their owners and are used only as reference or quote.