Lover Exchange! Lovey-dovey Couple Comrades Change Partners And Swap Sex! My Best Friend's Boyfriend's Cock Is Inserted In Front Of My Best Friend And Boyfriend And I'm Excited! !
Japanese title:
恋人交換!ラブラブカップル同志がパートナ替えてスワップSEX!親友の彼氏のチ○ポを、親友と彼氏の目の前で挿入されて激興奮!!
Catalog number:
SW-902
Medium:
DVD
Release date:
2023-07-06
Runtime:
220 min.
Cast:
Hoshizora Moa, Minatsuki Hikaru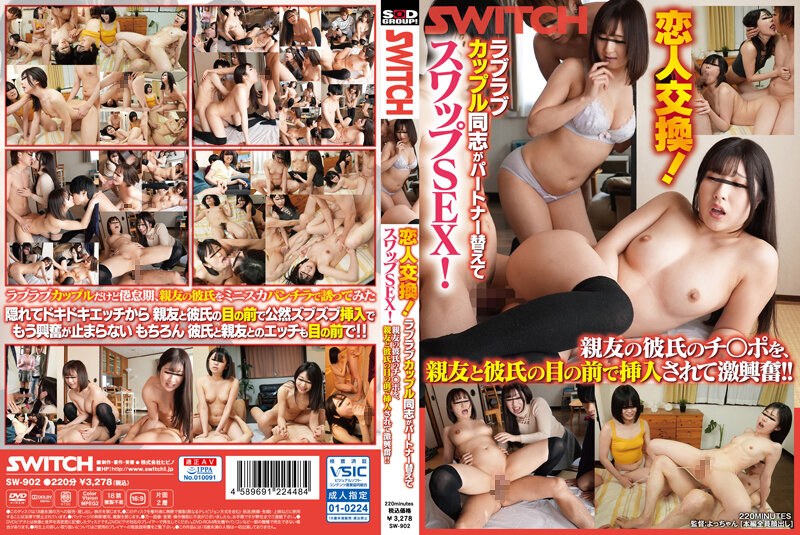 Japanese version
JAV Adult Guide: Japanese Adult Entertainment since 2019
All trademarks, logos and images mentioned and displayed here are registered by their owners and are used only as reference or quote.