Carefully Selected! Recruiting Aunts In Kita Ward, Adachi Ward, Itabashi Ward, And Arakawa Ward! (I Love You) 12 Downtown Mature Women Who Are Excited To Have Sex Secretly With Their Husbands 10
Japanese title:
厳選!北区・足立区・板橋区・荒川区の募集おばちゃん!(愛している)夫に内緒でSEXする事に興奮する下町熟女12名10
Catalog number:
HEZ-572
Medium:
DVD
Release date:
2023-07-14
Runtime:
240 min.
Cast: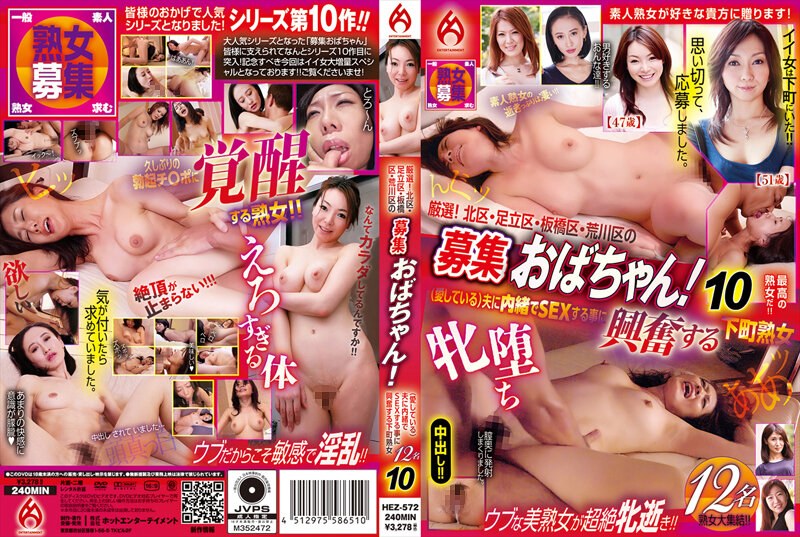 Japanese version
JAV Adult Guide: Japanese Adult Entertainment since 2019
All trademarks, logos and images mentioned and displayed here are registered by their owners and are used only as reference or quote.