Picking Up Celebrity Wives S Vol.02 How Much Will You Forgive Me With "Please!" ? Although It Should Be Only The First One, I Gave A Little Vaginal Cum Shot To The Wives Who Wanted It All The Way To The Back! !
Japanese title:
セレブ奥様ナンパS vol.02 「ちょっとお願い!」でどこまで許してもらえるか!?先っちょだけのはずなのに奥まで欲しがる奥様たちにちょっと中出ししちゃいました!!
Catalog number:
HEZ-567
Medium:
DVD
Release date:
2023-07-14
Runtime:
135 min.
Cast: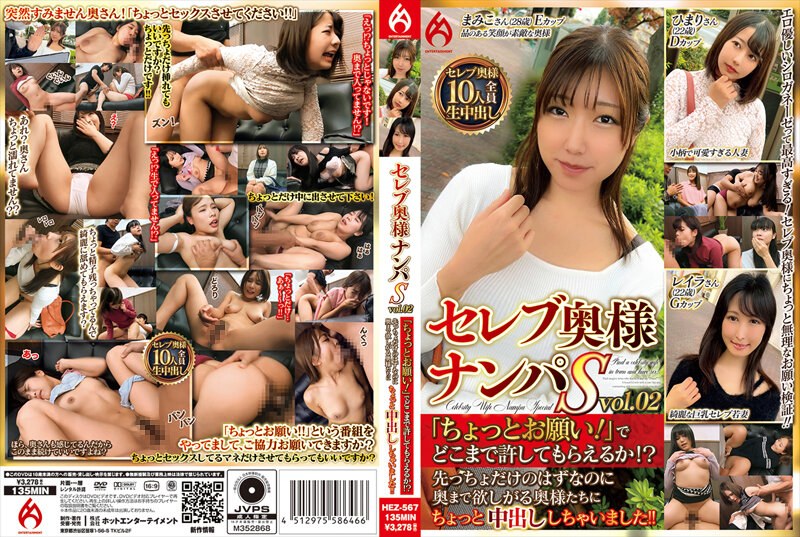 Japanese version
JAV Adult Guide: Japanese Adult Entertainment since 2019
All trademarks, logos and images mentioned and displayed here are registered by their owners and are used only as reference or quote.