The Remarriage Partner Brought By My Father Was Yuko, A Nurse I Admired While I Was In The Hospital. Jealous Erection Creampie Sex Yuko Shiraki
Japanese title:
父親が連れてきた再婚相手は僕が入院中に憧れていたナースの優子さんだった。嫉妬勃起中出し性交 白木優子
Catalog number:
VEMA-204
Medium:
DVD
Release date:
2023-07-11
Runtime:
105 min.
Maker:
Venus
Cast:
Shiraki Yuuko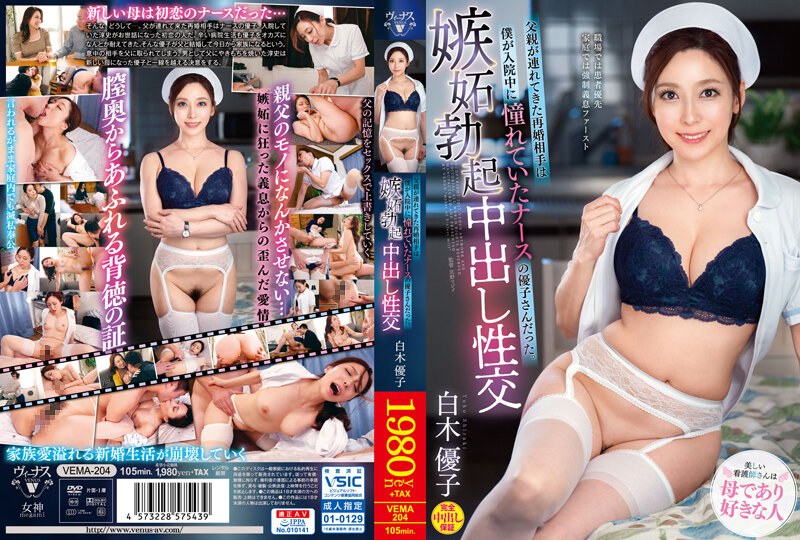 Japanese version
JAV Adult Guide: Japanese Adult Entertainment since 2019
All trademarks, logos and images mentioned and displayed here are registered by their owners and are used only as reference or quote.