SNS Gachi Flirt Sudden AV Shooting Low Self-esteem! Excavation Of Raw Stones That Are Too Erotic Potential With A High Desire For Approval! Big Dick Raw Fucking To Mutsuri Lewd Mourning Girl! Let's Understand The Brain I've Been Remodeled Into Povich W01
Japanese title:
SNSガチ軟派いきなりAV撮影 自己肯定感低め!承認欲求高めのエロポテンシャル凄すぎ原石発掘!ムッツリスケベな喪女地味子にデカチン生ハメ!脳イキわからせチ●ポビッチに魔改造しちゃいましたw01
Catalog number:
SABA-837
Medium:
DVD
Release date:
2023-07-11
Runtime:
240 min.
Cast: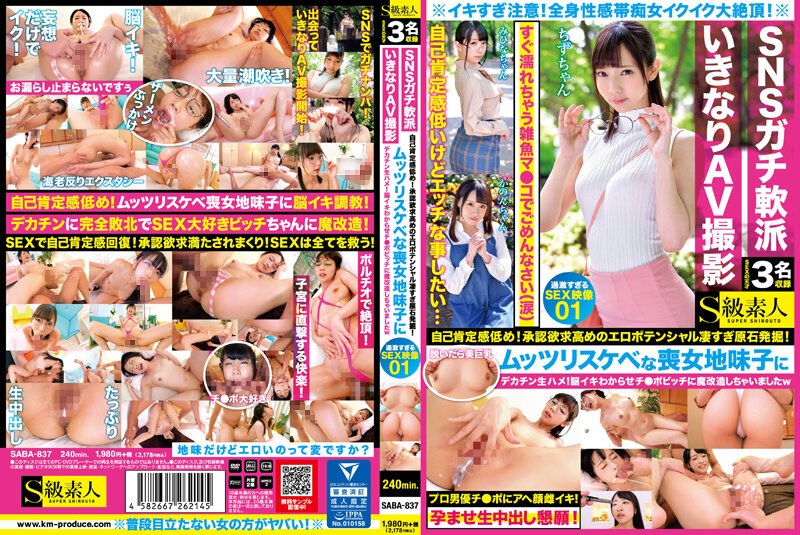 Japanese version
JAV Adult Guide: Japanese Adult Entertainment since 2019
All trademarks, logos and images mentioned and displayed here are registered by their owners and are used only as reference or quote.