An Innocent Niece Is A Natural Little Devil! Satsuki Ena
Japanese title:
無邪気なめいっ子は天然小悪魔! 沙月恵奈
Catalog number:
KTRA-542
Medium:
DVD
Release date:
2023-07-11
Runtime:
130 min.
Cast:
Satsuki Ena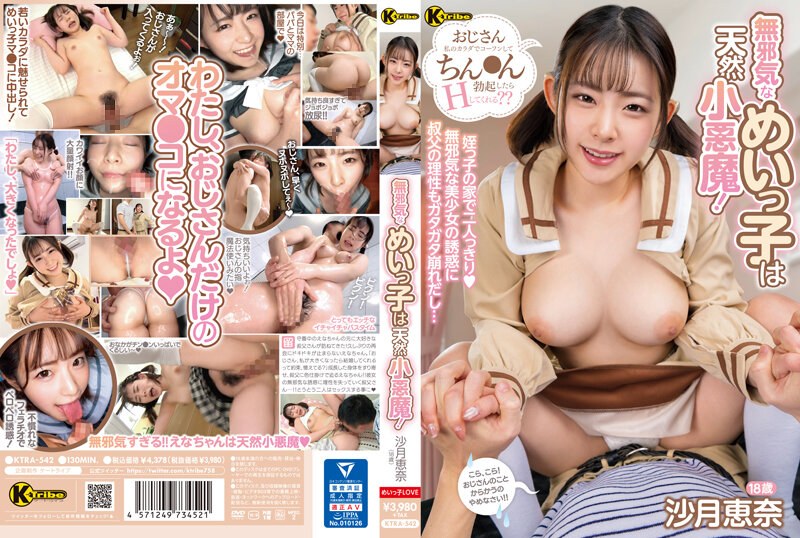 Japanese version
JAV Adult Guide: Japanese Adult Entertainment since 2019
All trademarks, logos and images mentioned and displayed here are registered by their owners and are used only as reference or quote.