Nipple Tight Perverted Big Ass Swimming Mama Is Our Sexual Desire Processing Meat Urinal Pleasure Addiction Seeking Erection Cock Wife Is A Super Sensitive Constitution With A General Erogenous Zone! A Vile Perverted Masochist Wife Who Makes Me Erect With Obscene Long Nipples Gingin And Can't Stop Swinging My Hips Premature Ejaculation
Japanese title:
乳首ビンビンドスケベデカ尻スイミングママは僕達の性欲処理肉便器 勃起チ○ポ求める快楽中毒妻は全身性感帯の超敏感体質!卑猥な長乳首ギンギンに勃起させて腰振りが止まらず早漏おま○こイキ狂い興奮するとバシャバシャと嬉ションしちゃうお下劣変態マゾ奥様
Catalog number:
FLAV-328
Medium:
DVD
Release date:
2023-07-11
Runtime:
180 min.
Maker:
DIGITAL ARK
Cast: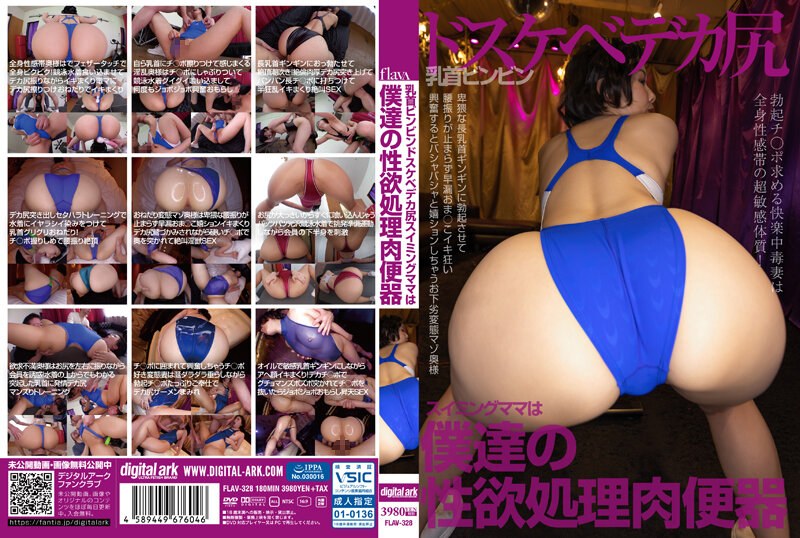 Japanese version
JAV Adult Guide: Japanese Adult Entertainment since 2019
All trademarks, logos and images mentioned and displayed here are registered by their owners and are used only as reference or quote.