When I Went To A Trial Part-time Job To Make It Easy And Earn Money, I Saw A Suspicious Aphrodisiac Monitor... I Was Squeezed Semen Out Of My Vagina For Three Days And Three Nights By Ranka-san, An Erotic And Suspicious Nurse.
Japanese title:
ラクして稼ごうと治験バイト行ったら怪しい精力剤のモニターで…エロ胡散くさい看護師蘭華さんにアノ手コノ手ソノ膣で三日三晩ザーメン搾り取られた
Catalog number:
DVAJ-620
Medium:
DVD
Release date:
2023-07-11
Runtime:
140 min.
Cast:
Ranka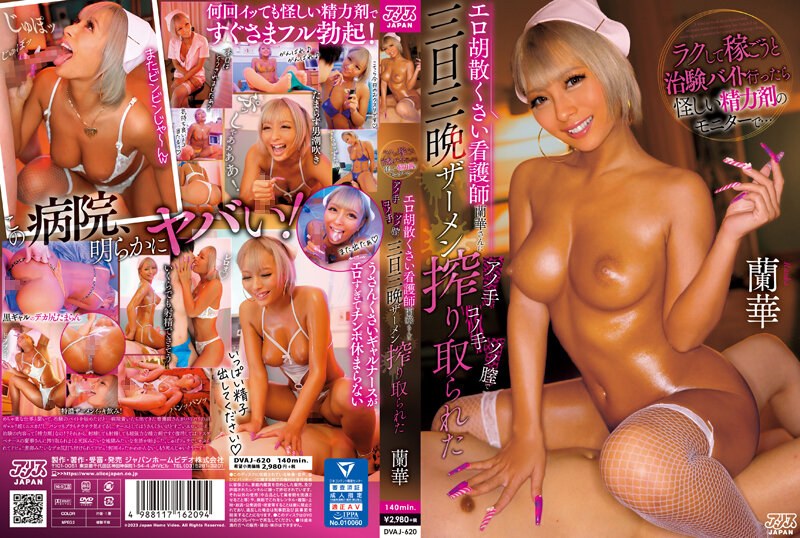 Japanese version
JAV Adult Guide: Japanese Adult Entertainment since 2019
All trademarks, logos and images mentioned and displayed here are registered by their owners and are used only as reference or quote.