Idol Momonogi's Vacuum Blow 5 Minutes If You Can Withstand It, "Kana Momonogi" Unlimited SEX With Herself In Shibuya Actress VS Amateur Peach Tech Blow Explosion! !!
Japanese title:
アイドル桃乃木のバキュームフェラ5分我慢できれば「桃乃木かな」本人とSEXし放題in渋谷 女優VS素人 桃テクフェラ炸裂!!
Catalog number:
IPX-525
Medium:
DVD
Release date:
2020-08-13
Runtime:
170 min.
Maker:
IDEA POCKET
Cast:
Momonogi Kana, Momonogi Kana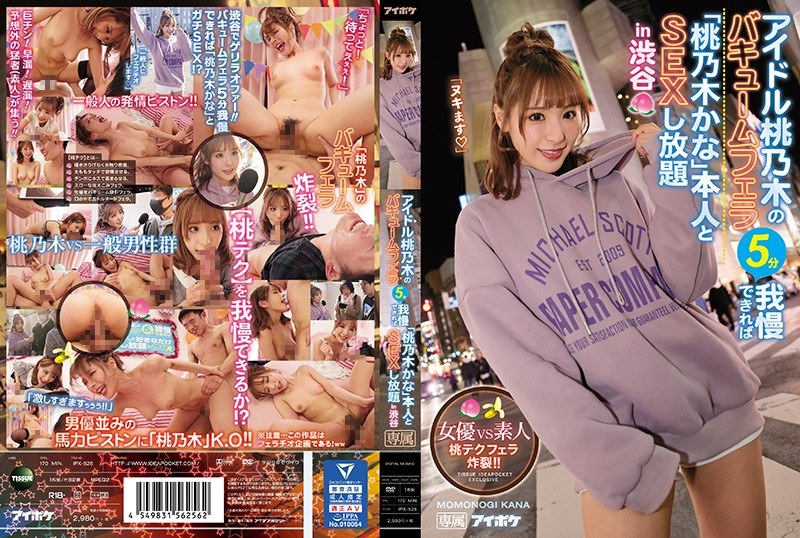 Japanese version
JAV Adult Guide: Japanese Adult Entertainment since 2019
All trademarks, logos and images mentioned and displayed here are registered by their owners and are used only as reference or quote.