"I Don't Have The Last Train !? Come On!" My Lover Is Waiting At Home, But I Miss The Last Train And Stay At The House Of A Colleague Female Employee Who Is Too Cute. I Got Fucked. . . Kana Momonogi
Japanese title:
「終電ないの!?じゃあウチおいでよ」僕の恋人が家で待ってるのに、終電を逃がし可愛いすぎる同僚女子社員の家に泊まる流れに…ノーパンノーブラ 部屋着に興奮した絶倫のボクは一晩中ヤりまくった。。。 桃乃木かな
Catalog number:
IPX-471
Medium:
DVD
Release date:
2020-04-13
Runtime:
160 min.
Maker:
IDEA POCKET
Cast:
Momonogi Kana, Momonogi Kana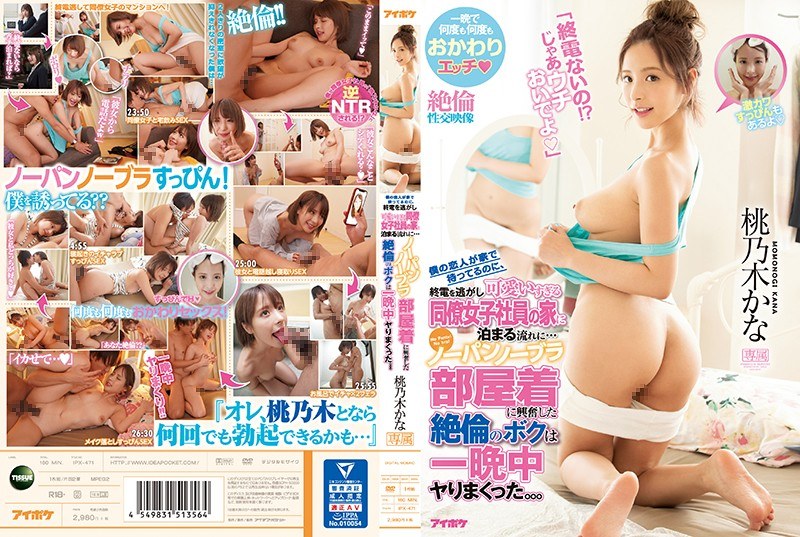 Japanese version
JAV Adult Guide: Japanese Adult Entertainment since 2019
All trademarks, logos and images mentioned and displayed here are registered by their owners and are used only as reference or quote.