A Boss Who Hates To Die And A Rainy Share Room At A Hot Spring Inn On A Business Trip ... I Was Squid Over And Over Again By An Ugly Uncle Father. Kana Momonogi
Japanese title:
死ぬほど大嫌いな上司と出張先の温泉旅館でまさかの相部屋に… 醜い絶倫おやじに何度も何度もイカされてしまった私。 桃乃木かな
Catalog number:
IPX-439
Medium:
DVD
Release date:
2020-02-13
Runtime:
120 min.
Maker:
IDEA POCKET
Cast:
Momonogi Kana, Momonogi Kana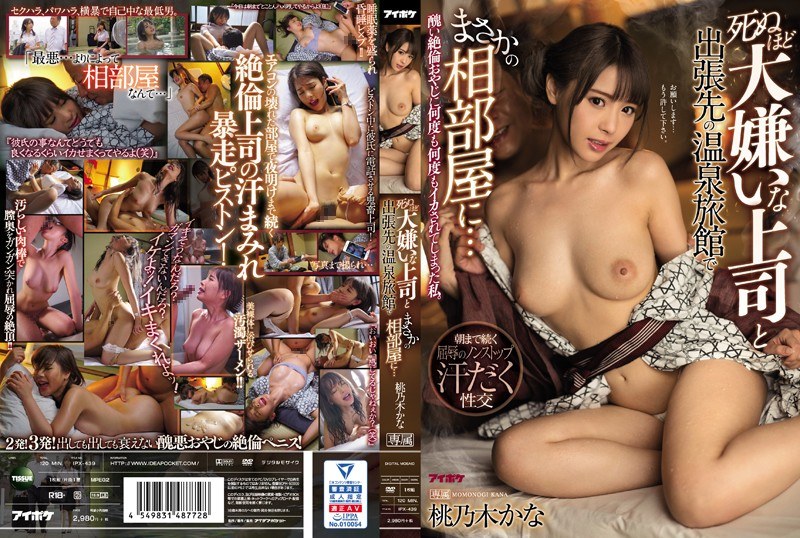 Japanese version
JAV Adult Guide: Japanese Adult Entertainment since 2019
All trademarks, logos and images mentioned and displayed here are registered by their owners and are used only as reference or quote.