The Dying Person You Know!Pinpoint Eros Korezo! !Handjob THE BEST Licking Nipples! !Dirty S-class Beautiful Woman Rerorero Nipples!The Chewy Your Switch Port ○!8 Hours Blood ○ Port Juice Dripping Does Not Stop At The Same Time Blame The Sensitive Spot! !
Japanese title:
分かる人にはたまらない!これぞピンポイントエロス!!THE乳首舐め手コキBEST!!イヤラシS級美女が乳首をレロレロ!おチ○ポをシコシコ!敏感スポットの同時責めにチ○ポ汁が垂れ止まない8時間!!
Catalog number:
IDBD-563
Medium:
DVD
Release date:
2014-09-01
Runtime:
480 min.
Maker:
IDEA POCKET
Cast: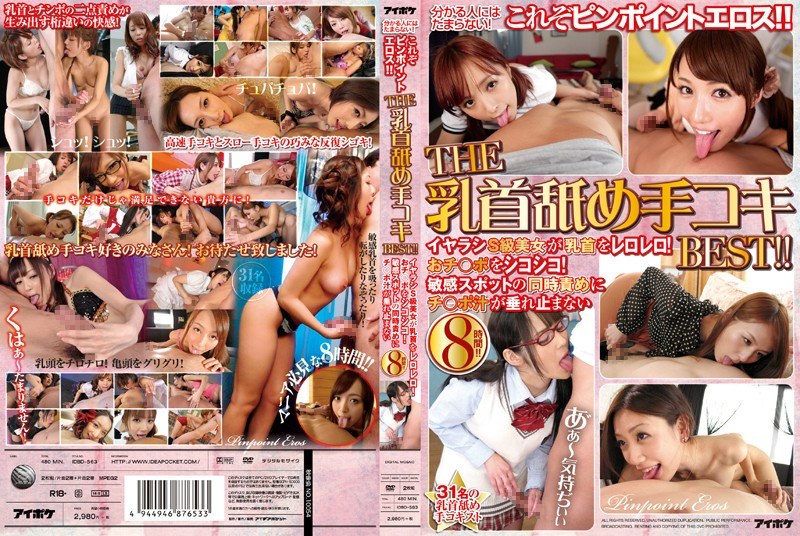 Japanese version
JAV Adult Guide: Japanese Adult Entertainment since 2019
All trademarks, logos and images mentioned and displayed here are registered by their owners and are used only as reference or quote.